Fashion designing is a field that has been gaining popularity in recent years, especially among the youth. If you're based in Kolkata and are looking for a course in fashion designing, you might be wondering about the cost. In this article, we'll give you a breakdown of the average Fashion Designing Course Fees in Kolkata, as well as the various types of courses available.
Various Types of Fashion Designing Courses from INIFT in Kolkata
There are a number of different types of fashion designing courses available in Kolkata. Some of the most popular include:
1. The Basic Fashion Designing Course: This is ideal for those who want to learn the basics of fashion design and get a feel for the industry before committing to a more advanced course. It covers topics such as sketching, fabric selection and garment construction.
2. The Intermediate Fashion Designing Course: This course is perfect for those who have some experience in the industry and want to take their skills to the next level. It covers topics such as pattern making, draping and advanced garment construction.
3. The Advanced Fashion Designing Course: This course is designed for those who want to pursue a career in fashion design and need to develop their skills further. It covers topics such as CAD (computer-aided design), marketing and merchandising.
Fashion designing courses in Kolkata can be quite expensive, with the average fashion designer course cost running anywhere from Rs.30,000 to Rs.1,50,000. However, there are a number of ways to reduce the cost of these courses, such as opting for an online course or taking advantage of discounts and offers. The cost of fashion designing courses in Kolkata will vary depending on the type, of course you choose to take.
For instance, the duration of the course will also affect the cost, with longer courses generally costing more than shorter ones. Another way to reduce the cost of fashion designing courses in Kolkata is to take advantage of discounts and offers that are available from time to time. Many colleges and universities offer discounts on tuition fees for students who enroll early or who pay their fees in full upfront.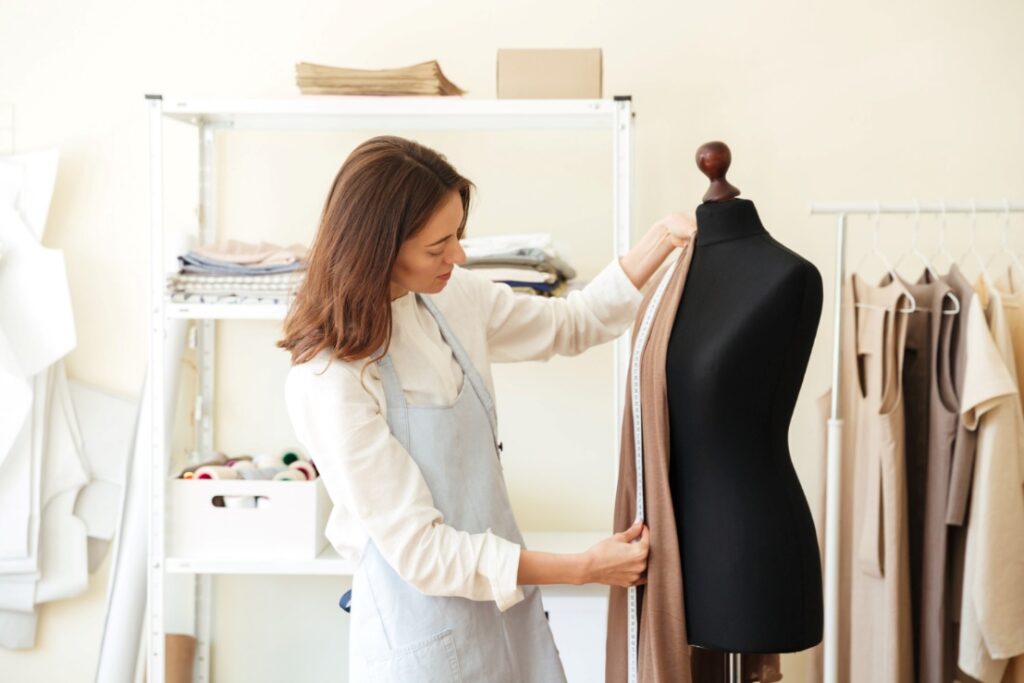 Completing a fashion designing course in Kolkata from a reputed institute can open up a world of career prospects for aspiring fashion designers. The city is renowned for its high-end fashion houses and fashion shows, so students get the opportunity to learn from the best in the industry. With the right skills, graduates of such a course can easily find employment in the fashion industry, be it in large fashion houses, independent studios, or as freelancers.
Fashion stores and boutiques are always on the lookout for talented fashion designers, so graduates can get hired in their stores to create new designs. They can also find employment in the apparel industry, designing garments for the mass market or for high-end luxury brands. The course also inculcates an understanding of the latest trends in the fashion industry, so graduates can also be employed in forecasting trends and working with textile companies and magazines.
Conclusion
Fashion design course can be quite expensive, but if you choose a reputed institute to pursue fashion designing from, you will have great career opportunities and also be sure that you are not overpaying. There are many renowned institutes which offer fashion designing courses in Kolkata at reasonable prices. You can do some research and select an institute which suits your budget and requirements.
If you are looking for a reputed and established fashion and interior design institute in Kolkata, then look no further than INIFT. We are the best interior and fashion design institute with a good track record and excellent teachers.
We have a team of highly experienced and qualified faculty members who are dedicated to providing the best education to our students. They use innovative teaching methods and techniques to ensure that our students get the best learning experience.
We have tie-ups with some of the leading companies in the industry which provide internship and job opportunities to our students. So, if you want to pursue a career in interior design or fashion, then INIFT is the right place for you!
Disclaimer- The information provided in this content is just for educational purposes and is written by a professional writer. Consult us to know more about fashion design course fees.