Introduction
Among the major divisions of the Indian fashion industry, apparels had the highest share, accounting for 81 percent from 2017 to 2023, according to Statista.com. The Indian fashion industry, which has historically been inspired by culture and geography, is gradually shifting its focus and aligning itself with more western and fusion trends. In addition, the apparel segment's compound annual growth rate (CAGR) in India's fashion sector was anticipated to be at 14.4% from 2018 to 2023 across the country. India's fashion business is growing at such a rapid pace that the country's young and millennial generations don't want to miss out on the tremendous chances available. The best fashion designing institute in india have opened their doors to budding fashion designers.
Young students nowadays have more options and professional routes to pick from than ever before. Simultaneously, rivalry in every industrial category, including fashion, has risen dramatically leading to fashion designing institute in india.
What are the best fashion design courses available in indian fashion designing colleges and institute?
There are various fashion design courses available in indian designing institutes .
The course degree type and its duration may differ from institute to institute.
Note these courses are offered by INIFT– International Institute D Fashion Technology and these courses may or may not be available at other fashion design institute in india.
Accreditation or Recognition
The first thing a student must look for in a Fashion Design institute is if it has been recognised or approved by any national or international organisation. Also Industry criteria are met by an associated, recognised, and approved fashion design institute.
Courses or Programs that are available
Before enrolling in a Fashion Design programme, you should research the institute's Programs and Courses. What is the course of the Fashion Design college you want to attend, and what type of practical and theoretical knowledge does it provide? Furthermore fashion design academy's curriculum should be up to date with current fashion trends in the business. Fashion design courses should encompass worldwide, western, and fusion fashion trends in addition to local or national design trends. They should take a comprehensive approach to the most recent fashion design industry guidelines. 
Affiliations on a Global Scale
Fashion design is a worldwide business in which one country's trends have an effect on others. Hence Fashion design cannot be studied separately. Also Different nations' social, cultural, and economic variables influence how the fashion business develops. As a result, the Fashion Design Institute should be aware of what is happening on in other regions of the world. They'll require an International Affiliations to accomplish so. As a fashion student, you must also research the best Fashion Designing Institute to learn about its numerous worldwide ties. However The Design Institute's tutoring approach should match current worldwide fashion trends. 
The Institute's Reputation
In Addition it goes without saying that the Fashion Design Institute must have a significant amount of fashion industry clout. In the same way that IIM holds a certain amount of recognition in management, there are fashion design colleges in India that hold a similar degree of recognition. Having stated that, you should also compile a ranking list of Fashion Design Institutes. It's likely that you won't get accepted into a Top Tier Fashion Design Institute in India, but you should have a Plan B in the form of a list of Fashion Design institutions in the second or third tier.
Fees
From a practical standpoint, you may want to know how often the programme or course costs. One of the most important things you must question yourself is what are the fees for a certain Fashion Design programme. And are the prices truly worth it for the institute and the level of education provided, but what about the institute? Higher fees do not automatically imply a better education. As a result, you should select the fashion institute based on your budget as well as the level of education it provides as well as its industry recognition, reputation, and association.
Specialisation
Definitely check to see whether the Fashion Design institute you're interested in enrolling in has any specialisations or not. Besides A basic fashion certification isn't enough to sail through the fashion design profession in India as a Fashion Designer in today's fast-evolving fashion business and world of millennials. Hence If you want to stand out in today's world, you must have a specialism. Because Thousands of ambitious fashion designers throughout India are keen to build a name for themselves in the industry. The curriculum, particularly the specialty given by institutes, should be visible in the courses given and the achievements of previous students. 
Qualification of the Faculty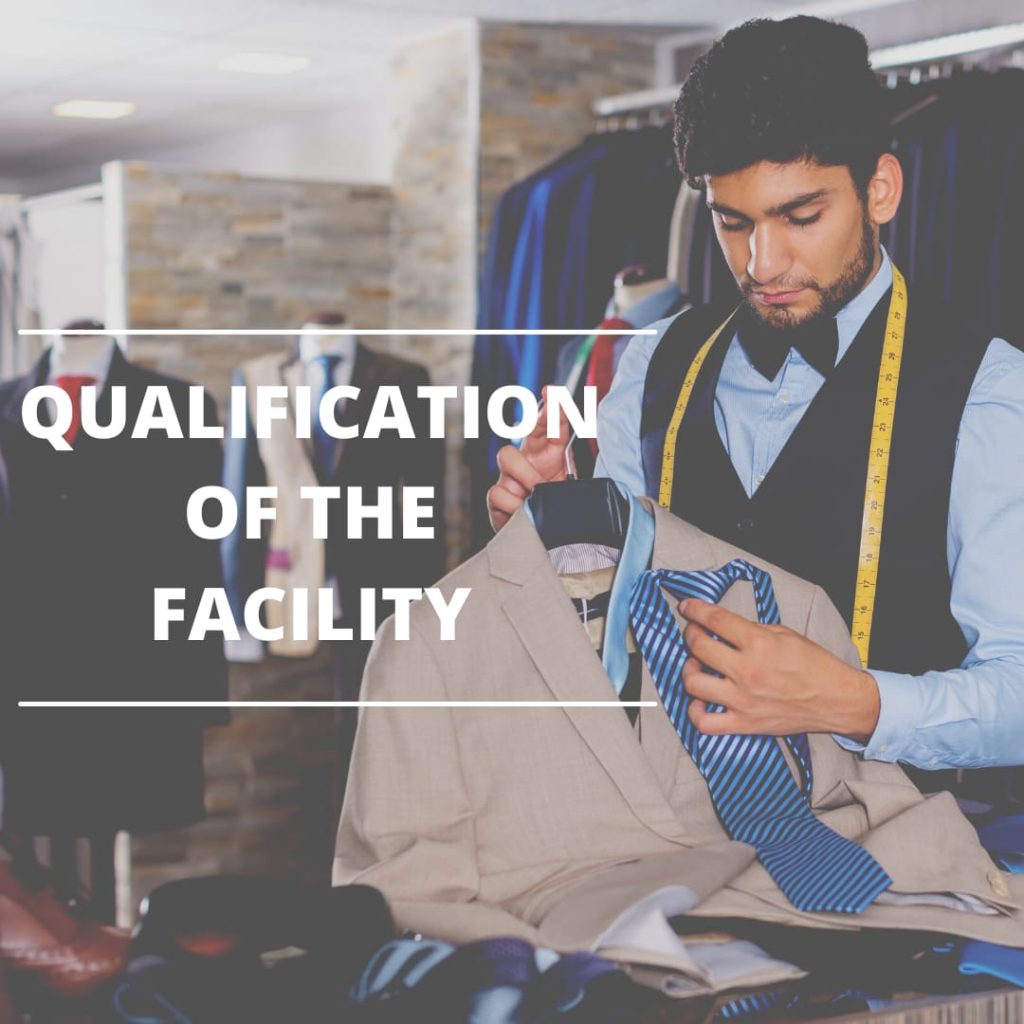 You must also be aware of the person who will be training you. Further You should know who your professors are and what their credentials are. What are their accomplishments in the fashion business or in fashion education? Is the Fashion Design Institute looking for mentors from the fashion industry?In addition You need to be mindful of who will be training you. You should also be aware of who your lecturers are and their qualifications. What achievements have they made in the fashion industry or in fashion education? Is the Fashion Design Institute seeking for fashion business mentors?
Whatever fashion design institute you pick, ensure you evaluate the principles outlined above before making your selection. Choosing the best fashion design school can assist you in launching a career in the fashion industry.