Fashion Design and Styling (3 Years)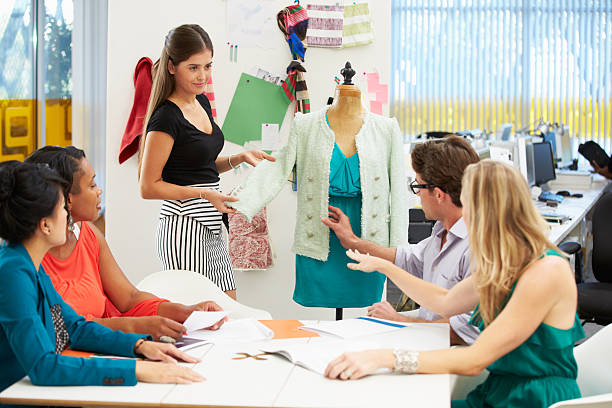 FASHION DESIGN AND STYLING
---
Fashion designers and stylers help individuals by their choice of apparel, accessories, colours and fabrics, be they celebrities, media professionals, models, CEOs or business magnates stylers create and exude a unique and personal sense of style.
Fashion designing and Styling is a complete new field of study. This 3 year specialization course is for students who want to make their career in the world of fashion with good knowledge of styling.The course gives students an understanding of different aspects of styling, teaches them how to style for different occasions along with basics of fashion design.
Objectives of this course
1.Be able to have knowledge of master's level in fashion styling
2.To be able to assist a stylist on shoot as an intern or assistant stylist
3.To have a portfolio of their own showcasing their personal style
4.To have a strong sense of their own personal style
5.To be able to recognize trends and quick fashion tips
Lessons covered in Fashion designing and styling are personal styling, TV styling, styling for advertisements, styling for the movies, styling for designers and still-life styling and making them expert of Fashion designing and styling.
The industry-leading fashion styling course gives students a view into the fashion industry, the history of costume design, what makes trends, how to use colour and much more. The course also includes a group project and a portfolio submission, both of which help students put the skills they have learnt in the classroom into practice.
JOIN INIFT AND CREATE A STYLISH FUTURE!
Course Features
Students

Max Students

100

Duration

3 Years (2 Years+1 year Field Work)

Eligibility

10+2(Any stream)

Language

English

International Guest Lectures

Yes
Related Courses